INFINIT Performance Pack Redesign Wins Print Excellence Award
The goal of any agency is to do work they believe in. Work that makes the client happy, work that makes the agency proud. At the end of the day, knowing that you helped build a brand you believe in is really enough.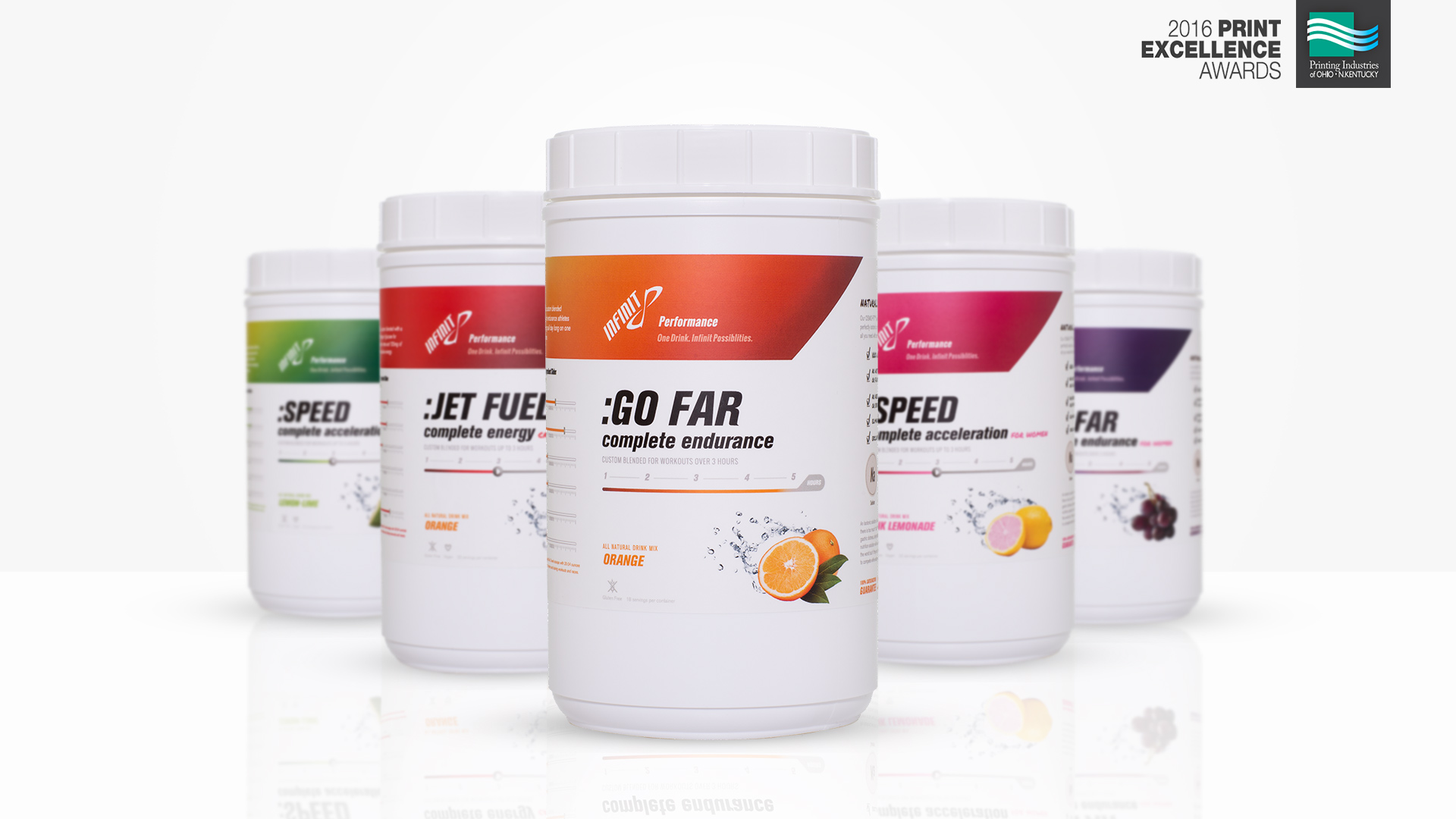 INFINIT Performance was created in 2006 as a customizable all-in-one nutrition solution that naturally maximizes performance for serious endurance athletes all over the world. As an extension of the benefits generated for professional athletes, INFINIT is now used by doctors around the country to supplement patients' needs for nutrition and hydration.

While we didn't expect it, we couldn't be more pleased to be the recipients of a 2016 Print Excellence Award for our packaging design for INFINIT Nutrition. We'd like to thank the Printing Industries of OHIO N.Kentucky for this esteemed level of recognition—being rewarded for rewarding work is as good as it gets.